Supporting women in designing their own family planning strategy.
MICA Center for Social Design + Baltimore City Health Department (BCHD)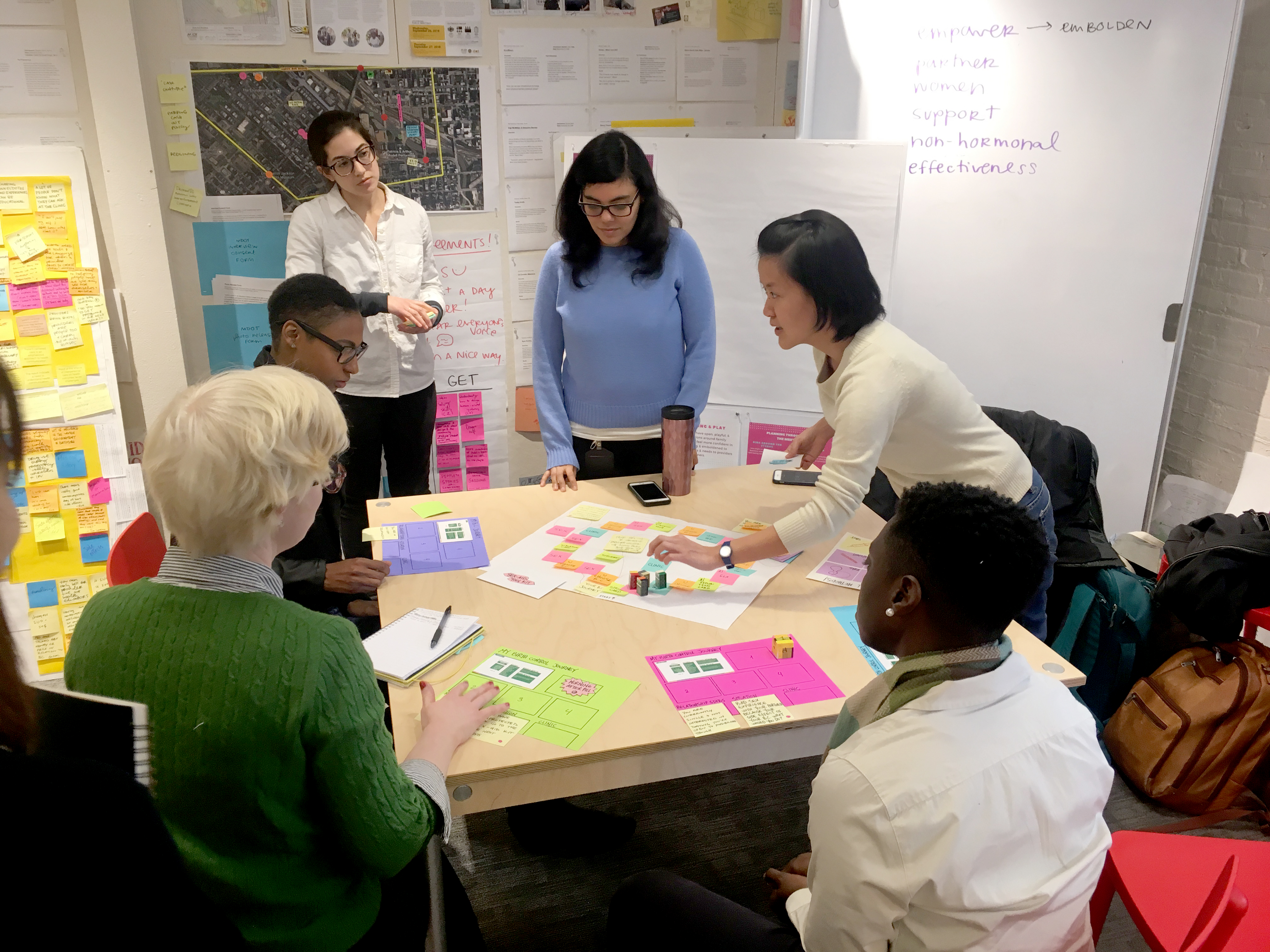 Design Challenge
Equity of access to birth control allows all women to make informed choices about birth control.
However, Baltimore City has a long history of provider mistrust and birth control myths that lead women to choose no contraception or use less effective forms of contraception.
Design Response
In Fall 2018 and Spring 2019, I led a team of MICA students through a human-centered design process to better understand family planning barriers and develop design prototypes.
In collaboration with staff at BCHD, Baltimore women, and community stakeholders, we created a comprehensive Family Planning Toolkit for Baltimore home visitors and health educators.
The toolkit includes:
birth control demos
an illustrated guide
a game to engage women in reflecting on their birth control experiences and preferences

The toolkit will roll out city-wide in 2020.
Awards & Recognition
Graphic Design USA 2019 Health + Wellness Design Winner

Project role: Project Lead + Lead Faculty
Project co-lead: Charlotte Hager, Baltimore City Health Department
Project team:
Hayelin Choi, Sarah Dunn, Elishabha Eaton, Aylin Onur, Vic Liu, Claudia Norena, Rachel Serra, Amber Summers, Jade Shih, Cecilia Yang.

Project Advisors:
Denise Shanté Brown, Alexandra Eisler, Vanessa Geffrard, Dr. Olnfunke Pickering, Dr. Nishant Shah
More case studies ︎